Group company
DL Software
More than just a software house
We are DL Software – an advanced software house that develops browser- and application-based DL Prime Online business software, integrated online commerce solutions, and online finance services. Our versatile software solutions help companies streamline their operations and take their business to the next level.

Our company has a long history, with customer-oriented operations and strong driving forces behind our software development. Both today and in the future, DL Software is actively present as a company and business partner. Our enterprise software is flexibly adapting to our customers' daily lives and new growth.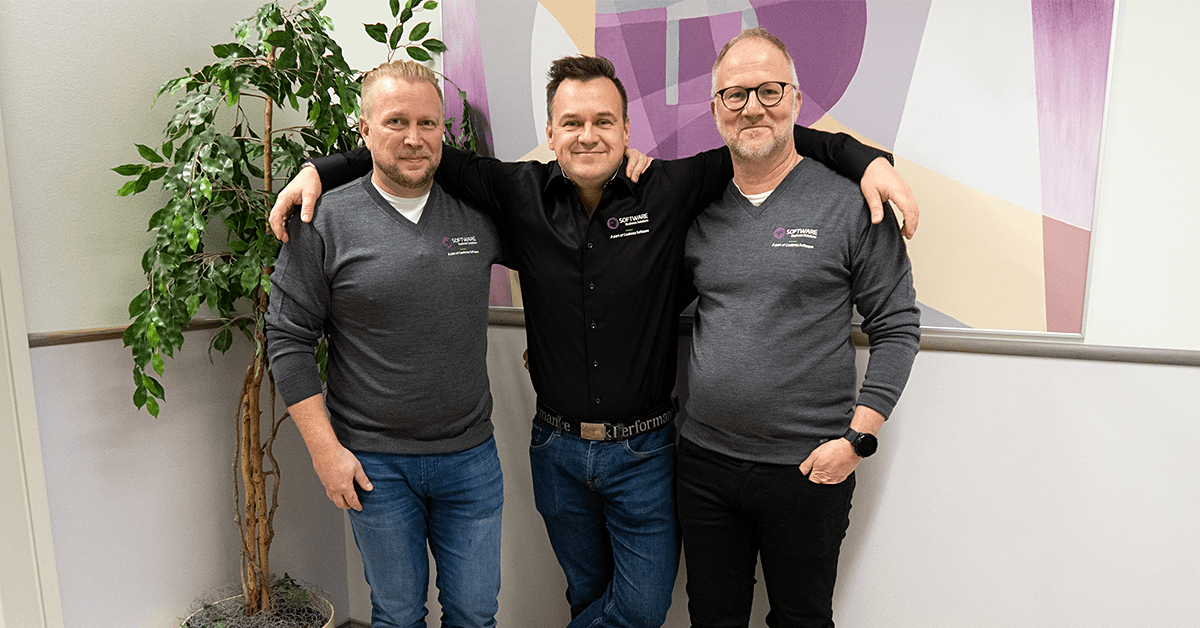 Could you be part of DL Software?
DL Software is a fast-growing software company where you can become a true expert in your field. With us, you would work on interesting projects within different industries, developing your skills while helping customers' businesses to grow.
We are always on the lookout for new talent in our various departments, such as software designers, application coordinators, enterprise resource planning consultants, salespeople, or technical support specialists.
Join our growing team of experts
Being part of a hardworking team in an ambitious and continually evolving software company requires a passion for growth. You might be only at the beginning of your career, or perhaps you have significant experience in the field already. No matter what stage you're at, we value a can-do, service-minded attitude, good interaction skills, good initiative and a genuine desire to develop.
So if you're enthusiastic about great enterprise software that helps businesses to thrive, check out our vacancies right away! You can also submit an open application at any time.
What we can offer:
Career opportunities in an international organization

A diverse variety of interesting customer projects

A wide range of customers from several industries

Real opportunities to develop your skills

Supportive colleagues and a good working atmosphere

Lunch and sport benefits